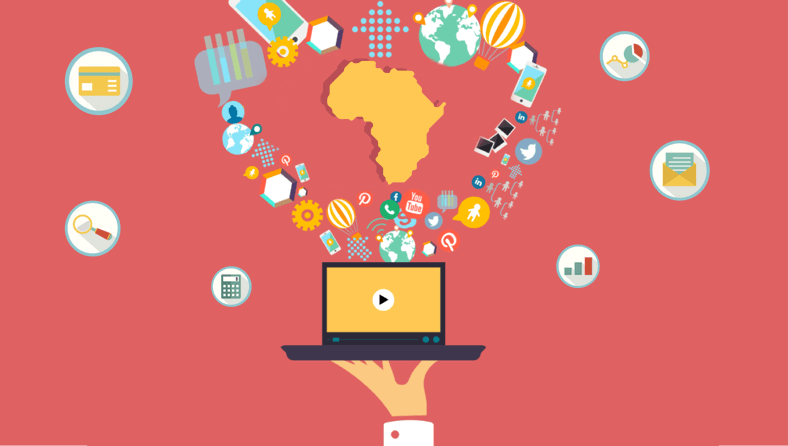 african virtual university
alignment
database
F5 Lab Guide
nsx
nsx controller
technical education
video
Technical Education and Jobs in Africa
Africa has a number of great emerging markets that have become important in recent years. Countries like Kenya, Sudan and South Africa have become more prominent in recent years as more technical education opportunities come about. People around these countries and elsewhere in Africa can take part in electrical and engineering studies online. They can do this through a variety of virtual school sites.
The world of technical education is expanding in Africa. Plenty of new jobs in engineering and other related fields are also becoming available around Africa as a result. These new jobs that have come about around Africa include many dedicated to helping with making it easier for businesses to grow and for new opportunities to come about.
Who's Supporting Technical Education?
The online education world has become prominent in Africa over the years. This comes as more people in Africa are beginning to get online. Added support for online access in Africa and the increased usage of mobile devices have helped make Africa a more popular continent for online studies.
This is especially important as anyone can get a degree online even if physical schools in an area don't have it. The demand to expand educational opportunities around Africa will certainly be important.
Most online technical education activities have been found around South Africa. This is thanks to the country offering more online opportunities for people all around.
The greatest concern is that technical studies, including ones in the field of engineering, have not been heavily considered by the government. The lack of support has made it to where many organizations have started up to try and cover the gap. Many of these organizations include ones from outside Africa as well as groups that have substantial amounts of support from non-African entities.
Organizations like the African Virtual University have been working hard to train students in a variety of different programs. People can use the services provided by African Virtual University to access engineering courses among many others. The organization is working to make it easier for people to access courses on computers, smartphones and other tech items.
The programs that AVU offer have helped more students in some of the poorest parts of Africa to get access to the studies that they demand. The programs have especially helped students with learning more about the newest trends in technical studies.
The AVU has received support from the World Bank in recent years. This has especially been organized to help improve educational access around many poor and rural parts of central Africa.
While it is true that there are plenty of private virtual school entities making their services available throughout Africa, some non-profit groups are also helping. UNESCO has been devoted to supporting governmental programs around Africa to help improve how students can participate in technical education courses. Plenty of work is still needed but the seeds for technical education have been set.
These organizations are focused particularly on helping students within Africa learn about how to get their own jobs. This comes as it might be easier for new positions in Africa to be filled by those who already live within the continent.
What Jobs Are Available In Africa?
There are plenty of engineering jobs available in Africa. This is especially as many parts of the continent are looking to move into the twenty-first century. Electrical engineering has become important as new jobs are being introduced to help with improving how new developments are prepared around the continent.
The particular types of jobs that are being made to people around Africa include an extended variety of different positions. These include engineering positions at new construction sites around the continent. Jobs at power plants, water treatment facilities will especially be unique. The demands to try and keep Africa modern will certainly increase over time. The various jobs that will be available will attract many students in technical education courses around Africa.
Many electrical engineering jobs include ones dedicated to planning electrical systems around the entire continent. These include electrical connections in places around Africa that did not have easy access to electricity in the past.
Energy administration jobs and building service jobs have become more commonplace in Africa in recent time. These jobs focus heavily on preparing electrical setups for buildings.
Water and sanitation jobs are also important. These technical jobs involve the production of new dams and water filtration stations. Industrial waste treatment plants and outfall sewers are also being established. These new spaces are helping to improve how clean water is being produced around the continent. When set up properly, these locations will improve how clean water is brought to more places around Africa.
The Demand Will Be Strong
Although more engineering jobs are coming about around Africa, there are concerns as to how many of these jobs will be made available in the future. Research has found that more engineering majors, particularly ones in electrical fields, are needed.
The demand for people within Africa to take these positions is especially needed. This is due to a demand to try and improve the overall economy in Africa by offering more jobs to people within the continent. This is to especially help with keeping people from outside the continent from having to come in to take jobs.
The potential for the job market to become stronger in Africa will certainly be substantial. This is especially since close to one out of every four people in the continent are unemployed. The number of younger residents without jobs is even more staggering.
The Royal Academy of Engineering states that much of the continent is in desperate need of qualified technical employees. This is believed to be due to the government's lack of support for the field. Also, many electrical laboratory facilities around Africa are lacking in terms of what they have to offer. Virtual schools are aiming to correct a good part of this problem. However, it is still uncertain as to whether or not certain problems can be changed over time.
Although strong efforts are being made to make technical jobs and virtual school programs appealing in many parts of Africa, there is also a need to try and get people in the continent to learn to read. Distance education courses relating to how to read can especially be valuable to students in Africa. This comes as a majority of the youth population in Africa is illiterate. By making it easier for students to take advantage of literacy programs in the continent, it might be easier for technical jobs and educational opportunities to be used in the future.
Literacy courses may be added alongside engineering ones in many distance educational programs. This is to help students with getting the most out of their lives as they are studying.
Technical education in Africa is evolving to where more people around the continent can get access to programs that they are hoping to get into. The jobs that are available for students will especially make it easier for them to take advantage of education programs. This is all with the intention of helping people in Africa learn how to improve the quality of life in their continent. The prospect for Africa to become a stronger continent thanks to these efforts will certainly be worth exploring.