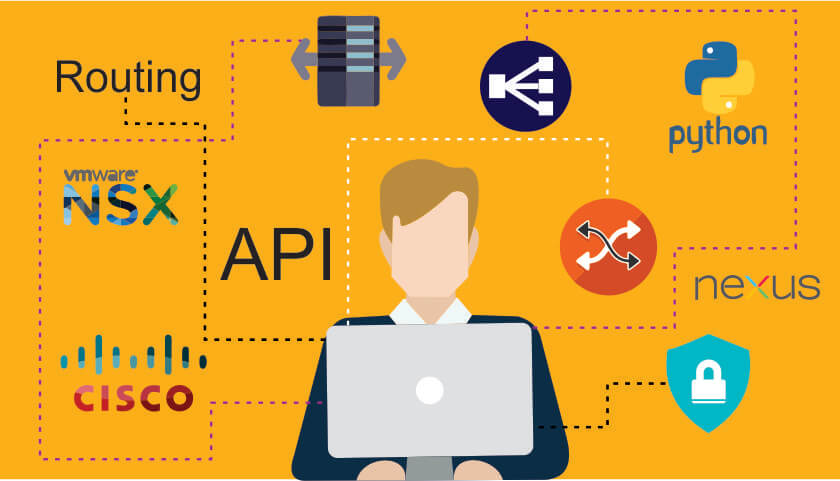 alignment
Cassandra Authentication
edge case
markup
mongodb
shortcode
template
Let me take you back few years in past, it is year 2007, in a quiet meeting room of big IT company 3 people are sitting. Two sitting on one side of medium sized table and a candidate facing them on other side. Bit nervous candidate is answering interview questions for position of senior network engineer position.
Let's have a look on some of questions:
What is OSI model?
What is logical network address & to which layer it belong to?
Describe Type 5 OSPF LSA?
How you could enable load-balancing in layer 2 topologies?
What is root bridge & about RSTP?
What do you expect to see inside Layer 2 Frame header?
Which stateful or stateless firewall you have worked in past?
Do you have experience on Wireless devices? Are you familiar with WAN technologies, you get the idea.
Now back in present, ask yourself if knowing routing, switching & even firewalls is sufficient to survive networking interviews and sufficient for senior network engineer?
Coming of Virtualization, Orchestration and Cloud Services
Depending on which specific networking branch (LAN, WAN, Data-center, Security, Wireless, etc) one belongs to, it is certainly not enough to know just traditional networking skills. In these times, Virtualization is something which a network engineer could not afford to miss or be ignorant about. Virtualization is not limited to few servers these days, even networks, storage, security services are being virtualized.
Cloud on other hand is transforming how services are being hosted, with orchestration a force behind it. Why customers are interested in cloud platform? Because it is fast to deploy, flexible in nature, can grow with demand, ease of integration with traditional infra, list goes on. Multiple cloud services such as IaaS, PaaS, NaaS, SaaS … are talk of the day. Cloud managed WAN service is also catching up in networking market, with Meraki leading it, followed by vendors such as Aerohive. Network engineers with cloud, virtualization and automation knowledge on top of traditional networking knowledge, are in greater demand than a CCIE with routing and switching knowledge.
Evolution in Datacenter Technologies
Cisco's ACI, APIC & Nexus series are changing the way data-centers are being designed and deployed. With direct integration, and possibility of single dashboard management console, platforms such as mentioned below could be managed with ease :
Virtual & Physical Switches
Loadbalancers, proxies, Edge service devices,
SSL offloading, application delivery controllers
Email security,
IPS/IDS with anti-malware, anti-ransomware
Firewalls have changed a lot as well in comparison to layer 2-4 (& slightly layer 7) legacy firewalls. Current ones are running as virtual appliances in multi-context, zone based firewalls, with integrated identity based control, IPS & layer 7 scanning capabilities. Programming skills needed to integrate API enabled devices, is moving from desired skills to mandatory one.
A Well-Rounded Network Engineer knows it All
This one is not a new demand on contemporary network engineers, but it has existed since the profession is in place. When a network engineer is deploying a new infrastructure, or troubleshooting existing one, it is quite helpful to have :
Operating System knowledge
Experience on Windows and Linux networking
IP services (DNS, DHCP, NTP, Syslog, SNMP, etc) knowledge.
Knowledge about well know Applications (http, https, SSL)
Knowing automation with programming or scripting skills is icing on the cake. As a modern engineer one is expected to have length & breadth of traditional understanding on how network works, plus ability to integrate that knowledge with virtualized networks. In today's scenario, it is not enough to know how to configure layer 2 or layer 3 switch, assign VLANs, port speeds, IP addresses. An experienced network engineer is expected to know how virtualized network works in collaboration with physical network. Knowledge of Orchestration tools make things even rosier.
In demand Skills for Network Engineers
Based on present shift in networking technologies, Network Engineers must have :
Infrastructural LAN/WAN Networking – Routing, Switching, Understanding of TCP/IP, Troubleshooting
Firewall with VPN Knowledge – Checkpoint, Cisco ASA, Juniper, Fortinet
Loadbalancer, Application Delivery Control, Secure Web Gateway – F5, Bluecoat, Citrix, Websense
Network Virtualization using VMware NSX, Knowledge of vSphere & Cloud Services
Familiarity with Cisco ACI, APIC & API Programming (Python, Perl)
Furthermore, it is not a definitive list, among other important skills and technologies are Wireless, Storage SAN, AAA, VoIP. Finally, in context of modern network engineer's demand, anyone with above mentioned skills holds potential to get best offers networking industry has to offer.
Feel free to comment below and exchange your view on skills which modern network engineer must be having.