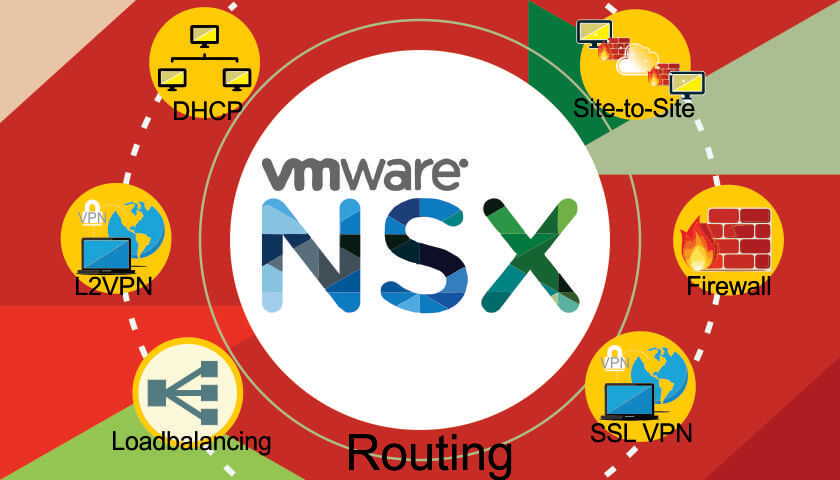 cassandra
content
database
edge case
electrical engineering jobs
html
image
mongodb
Modern datacenters rely on virtual infrastructure, and thus demand staff with skills and understanding of virtualized network infrastructure. vSphere standard and distributed switches can do basic networking, but when it comes to cross site / multi vCenter, advanced networking features are needed.
Network services such as load-balancing, VPN, firewall, switching, routing and other edge services within virtual infrastructure is what NSX is all about. What I like about VMware NSX, is the ease of deploying routers, switches and flexibility of configuring compact sized services and then increase capacity gradually as demand grows.
Right Candidate for VMware NSX
Now question is whom to look to when asking for VMware NSX skillset? Will it be VMware datacenter / server administrators ( working on VMware server virtualization for past several years) or the Network engineer with experience on advanced networking services and security?
There is a gap to bridge, network engineers can not directly start to work on NSX if they are not familiar with VMware vSphere, vCenter environment, virtual storage, vMotion, High Availability and similar many other VMware features. Another challenge before a network administrator starts to deploy NSX switches, routers, edge services and firewall is need to have understanding of NSX deployment models (single site, multi-site environment, NSX managers, controllers and control VMs).
Network Engineers often lack skills as system Storage (good to know in VMware Environment)
VSphere Deployment and VMware Specific technology / terminology
NSX Deployment and Architecture
Familiarity with VXLAN, VTEP aka Underlay / Overlay Network Concepts
Developing Skills for VMware NSX
Network engineers can gradually develop skills needed for NSX. First of all, I agree with VMware learning path, any new professional going for network virtualization certification must thoroughly go through vSphere Foundation exam material. Learning about how vCenter and vSphere works together, underlying architecture, different deployment models, vSphere networking and storage, high-availability, VM administration and monitoring will give familiarity and confidence needed to work with virtual infra. Here is example of step-by-step learning which certainly can help to set strong foot in NSX territory :
Going through vSphere Foundation Exam Topics, current version of exam is 2V0-620
Practicing on Hands-On-Lab Scenarios provided by VMware – first try only vSphere related topics
Deploying your own VMware home lab, again focus must be vSphere, no NSX yet
Once you are at stage that you feel comfortable with vSphere Foundation Level, move to NSX
Learn about NSX Deployment, components and services it can provide, target exam is VCP6-NV
Try Hands-On-labs for VMware NSX, setup your own NSX home lab
That was high level overview, without going too much into details on what to read and which courses to take. But it should give general idea on the Network Virtualization track, there are several free and paid courses provided by VMware as well, I know at least of two such courses one on SDDC, and other 4 hour self-paced introductory learning on NSX, these can be easily searched online.
Finding right material for learning NSX
VMware official courses are comprehensive and concise but at the same time cost is quite restrictive, individual technicians, usually cannot afford 4000 USD courses or even if it is 2500 USD, until it is supported by their company. So, where to find right learning material? There are two possible ways, first is more like a journey alone through the unknown, surrounded by mystical, hidden things never seen or heard before (imagine a hobbit from lords of rings journeying through middle earth alone).
I am referring to the official and non-official documentation available online, there is abundance of information but it is more like reference source than a learning path. Second way is guided course which leads directly to target aka towards becoming certified associate, professional or expert. Courses can be in form of multimedia or text only, I would suggest combination of both, courses with reasonable prices (or free) could be found with decent googling. And important thing to remember, never miss the free lunch! Get all you can from evaluations, trials, partnership offerings and free webcasts held by VMware.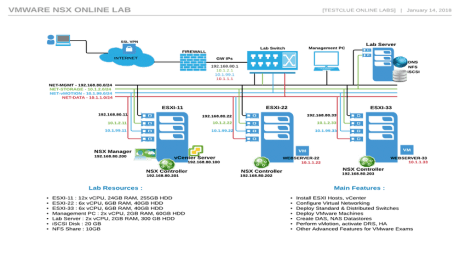 In conclusion, I would say that VMware NSX skills falls more into networking category than general virtualization platform. And it is about time that skilled network professionals embrace this happening change, many have already done.